Inspections of Iron Casting Items
Yide casting has our own iron casting factory, with strict quality control, equipped with kinds of equipment for inspection of iron casting, such as Spectrometer, Physical Testing, Metallurgical Microscope,Brinell Hardeness Tester, CMM..
Spectrometer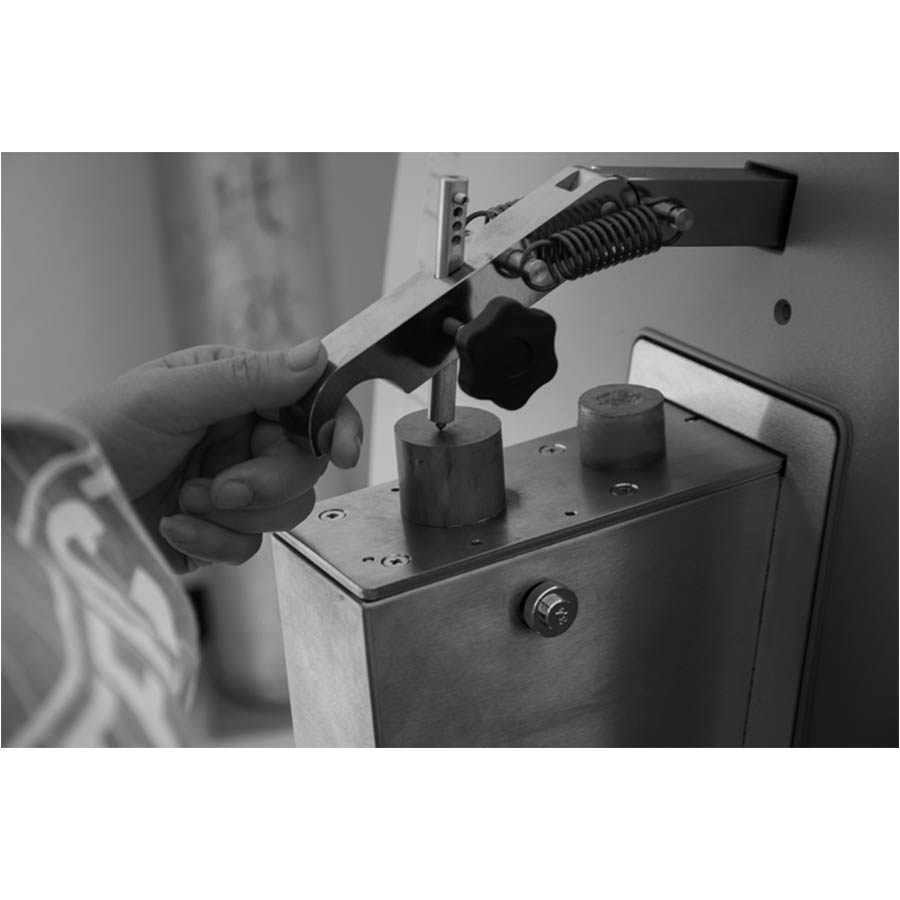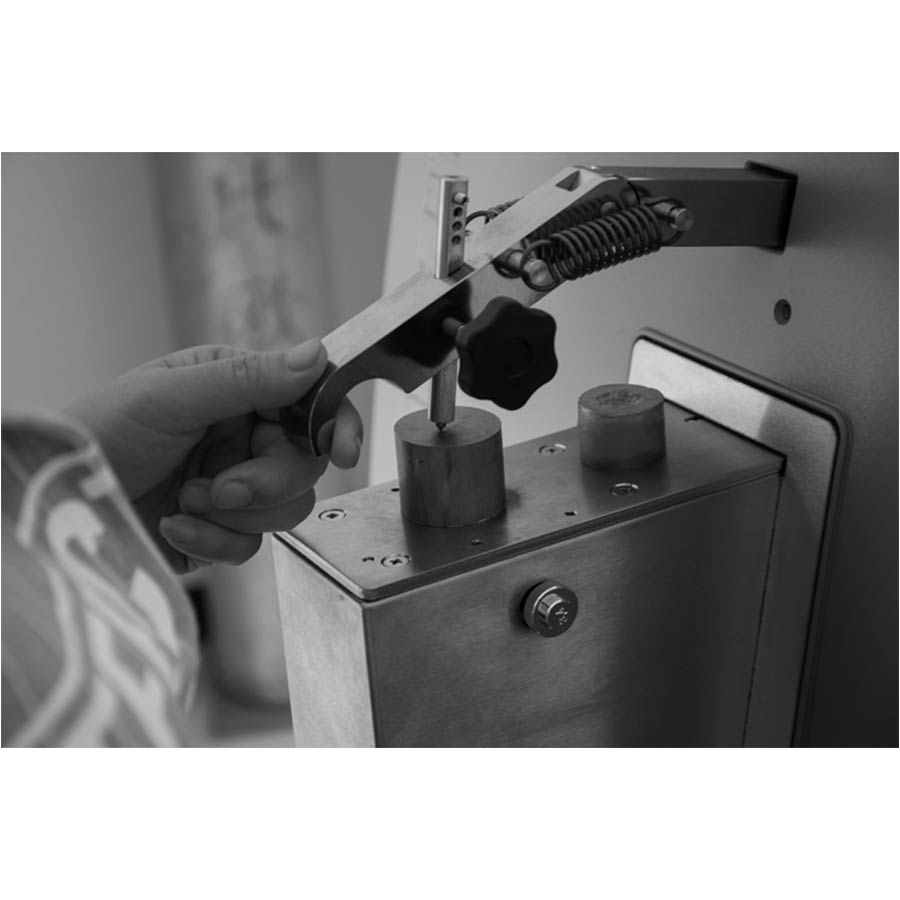 Chemical composition is the main factor determining the performance and quality of metal materials. The spectrometer can inspect the chemical composition, including C, Si, Mn, S, P, Cr, Mo, Ni, Cu, Mg, of gray iron and ductile iron quickly, accurately and simply.
Yide casting has used this machine in production and replaced the traditional chemical analysis method for many years.
Physical Testing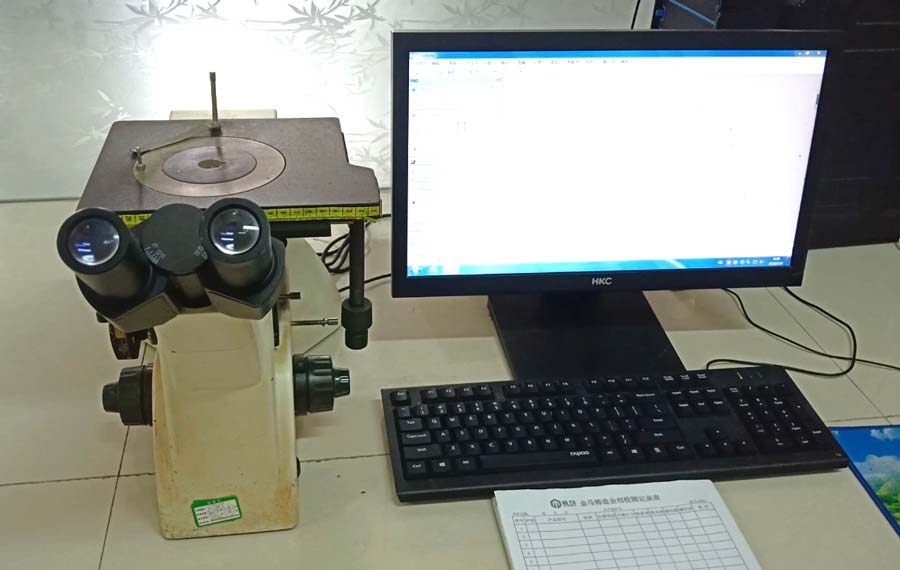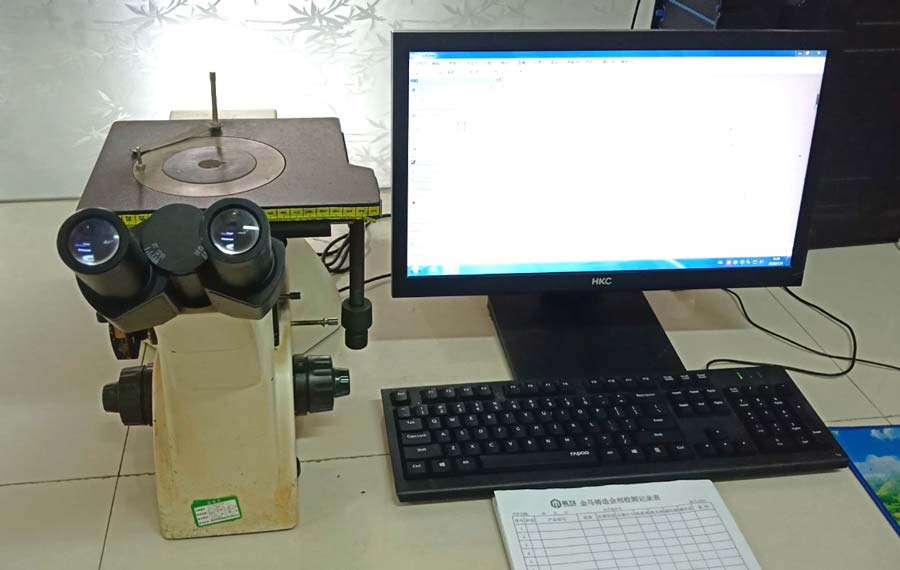 This multifunctional mechanical testing machine is used to testing tensile and compression mechanical properties of the cast iron and steel castings.
The machine is mainly used for the study of the mechanical properties of the samples taken from the casting body, or the mechanical test bars along with the casting.
Metallurgical Microscope
The metallographic microscope is used to inspect the microstructure of gray iron castings and ductile iron castings, such as nodularity(rate of spheroidizing), which is the most important factor affecting the mechanical properties of ductile iron.
The metallographic microscope that our foundry used can obtain the finest details and effectively check and record the results.
Brinell Hardeness Tester
Brinell hardness is generally applied to soft materials, such as mild steel, gray cast iron and non-ferrous metals,whose hardness value is below 450.
The Brinell hardness tester used by our foundry has high measurement accuracy, large indentation area, and can reflect the average hardness of the material in a large range, with repeatable data.
Destructive Inspection
Using a cutting machine or an alloy saw can destructively inspect the internal defects of gray iron castings and ductile iron castings. The inspection is intuitive and accurate, especially for internal shrinkage and slag inclusion.
Ultrasonic inspection cannot detect small shrinkage defects of ductile iron, which is very dangerous for pressure castings.
Although destructive inspection cannot inspect all castings in batch production, it's still very useful for sample inspection, improving the casting process of castings, and random inspections in batch production.
Surface Finish Measuring
Surface roughness is an important index to evaluate the surface quality of castings. The most commonly used methods of measurement are the needle tracer method and the sample block comparison method.
The electric surface finish indicator is an instrument that uses the needle tracer method to measure the surface roughness, which is suitable for measuring the Ra value of 0.025-6.3μm. The measurement is quick and convenient and with high accuracy.
CMM
The 3MM (3D measuring machine) is a modern intelligent tool for design, development, testing and statistical analysis, and it is an effective tool for unparalleled quality and technical assurance of mold products. The measurement methods of 3MM can be roughly divided into two types: contact type and non-contact type.
For the three-dimensional measurement of large castings, three-dimensional photogrammetry  is the new and popular technology in the world.