5 Tons Jack For Automotive Repair, Construction, Manufacturing
Yide Casting is a leading customized casting solution provider in China, we also develop the casting parts of jack and provide finished 5 tons jack for automotive repair, construction, and manufacturing which is capable of lifting heavy loads up to 5 tons (10,000 pounds). If you are looking for 5-ton jack to lift heavy vehicles or equipment, you are welcome to send inquiry to us for a quick quotation.
Our Factory
Why need 5 Tons Jack
Automotive Repair and Maintenance:
Changing Tires: It is often used in garages and tire shops to lift cars or trucks for tire changes or undercarriage repairs.
Suspension Work: It can be used to lift a vehicle to service the suspension system, including replacing shock absorbers or springs.
Transmission Work: Mechanics may use a 5-ton jack to support the transmission of a vehicle when removing it for repairs or replacement.
Construction:
Lifting Heavy Materials: In construction, a 5-ton jack might be used to lift heavy building materials or to adjust large structural components into place.
Foundation Repairs: It can also be used in foundation repair work to lift sections of a building slightly off the foundation to allow for repairs.
Heavy Equipment Maintenance:
Farm Equipment: A 5-ton jack can be used to lift heavy farm equipment for tire changes or underbody repairs.
Industrial Machinery: In industrial settings, such jacks might be used to lift or position large machines for maintenance or installation.
Emergency Services:
Rescue Operations: Firefighters and rescue teams might use 5-ton jacks in extraction operations to lift heavy objects or debris off trapped individuals after an accident or a natural disaster.
Railroad and Aircraft Maintenance:
Rail Cars: These jacks can lift rail cars for wheel and axle maintenance.
Small Aircraft: Some jacks are rated for aircraft use and can safely lift light airplanes for maintenance and repairs.
When using a 5-ton jack, it's important to adhere to safety procedures:
Stability: Ensure that the jack is placed on a stable and level surface to prevent slippage or tipping.
Weight Rating: Do not exceed the jack's rated capacity.
Lifting Point: Use the correct lifting points on the vehicle or equipment to prevent damage.
Support: Always use jack stands to support the weight of the vehicle or equipment once it has been lifted. Never rely on the hydraulic jack alone to hold the weight for an extended period.
Inspection: Regularly inspect the jack for any signs of damage or hydraulic fluid leaks.
Certification: Use jacks that are certified and comply with relevant safety standards.
A 5-ton jack may come in various types, including bottle jacks, floor jacks, or service jacks, each designed for specific applications and work environments. It's essential to choose the right type of jack for the job at hand to ensure safety and efficiency.
Our Casting Factory
Machine Molding

Yide iron casting factory comes from China, is a professional iron casting, steel casting and brass casting manufacturer, provides OEM service for our automatic trailer accessories casting customers.

The first step of an order beginning is to make a module according to your requirement. Yide has a high advance molding equipment to make automatic parts molding, can make a high hard sand molding according to the module design.

YiDe iron casting manufacturer has two types of sand to make casting module – reusable sand and disposable sand. Thus you can choose suitable sand according to your needs. Of course, the reusable sand module needs more cost than the disposable sand module.

Melting and Pouring

As you think, the raw material of iron casting is pig iron, Yide Stainless Casting needs to melt these pig iron, and pouring these liquid pig iron into the sand module so that we can get an original roughcasting part.

Inspection Before Producing

When the Yide iron casting factory gets an iron casting order, there will be some requirements of chemical composition, such as carbon.
So Yide stainless casting must have strict inspection before big production.

Machining

After melting & pouring, passing the inspection, Yide will arrange the production of truck iron cast parts. Then do machining for these rough gray casting parts, make them look more beautiful, and have good dimensional accuracy according to the requirements.
Various CNC equipment and Machining Center can meet customers' requirements for product processing technology and dimensional accuracy. The current accuracy of iron casting parts can reach 2U.
Final Quality Control
JM iron casting manufacturer always has relative lodge cast iron types of equipment for quality inspection of JM raw iron material test and final casting parts.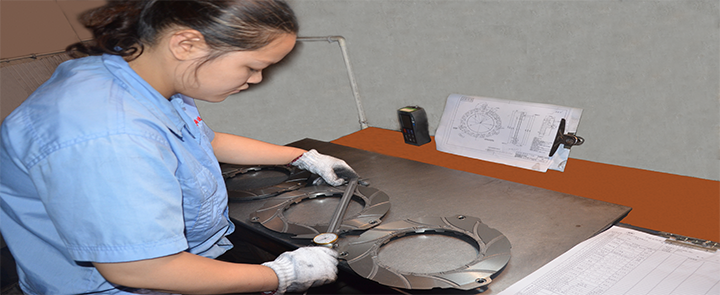 Casting Package
Yide casting package our casting grey iron products, ductile iron casting products or bronze/brass casting parts with fumigation-free wooden box, and the inside of the box is also separated by carton and partition board.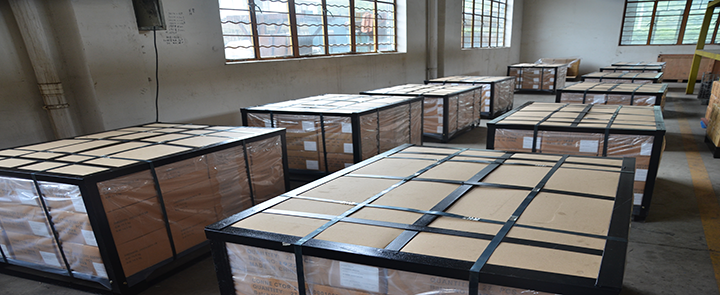 A customized package is available too.
The final packaging of Yide iron casting can be customized according to customer requirements to meet the different needs of different customers, such as wood carton for cast iron bathtub or cast iron radiators, hard carton for ductile cast iron pipe or some small truck parts.
Yide provides a one-stop service for our casting iron customers.
Whatever from casting, processing, surface treatment, inspection or packaging, Yide casting strives to deliver the best shell casting & green sand casting products to our clients.
Quality and punctual delivery are the factory's cooperation guidelines!
If you are interested in our customized iron casting products, and looking for OEM, ODM casting service, please feel free to contact us for more details and get a quick quote.