| | |
| --- | --- |
| Product Name | Cast Copper Worn Gear |
| Material | H59 |
| Brinell Hardness | BH 160-220 |
| Casting Module | Sand Casting, Green Sand Casting / Clay Sand Casting |
| Weight | 2-5kg / set |
| Quality Control | Spectrum Analyzer, Three-Coordinate Detector, Metallographic Analyzer, Tensile Testing Machine Imported From Germany. |
| Application | Construction Machinery |
Production Details
Cast Copper Worn Gear
Yide casting is a leading copper casting manufacturer in China, we have highly advanced casting production lines, mainly use clay sand casting for the copper cast, if you are looking for a casting foundry, please feel free to contact us for more details.
The worm gear reducer is a power transmission mechanism that uses a gear speed converter to reduce the number of revolutions of the motor (motor) to the required number of revolutions and obtain a larger torque.
Worm gear reducers are often used in situations where two shafts are staggered, transmission ratios are large, transmission power is not large, or intermittent work.
In the mechanism used to transmit power and motion, the application industry of the reducer is quite wide, and it can be applied to plastics. , Metallurgy, beverage, mining, hoisting and transportation, chemical industry, construction and other mechanical equipment reduction transmission industry.
The mechanical deceleration device that has been widely used in the production process equipment of various industries has been well received by users.
It is also the best choice for modern industrial equipment to achieve large torque, high speed ratio, low noise, and high stability mechanical deceleration transmission control device.
Yide casting manufactures these H59 Piping products with a strict standard.
Don't allow any defects on the surface of truck casting items, such as porosity, trachoma and cold partition.
The product burr should be handled cleanly, for better installing and using of our casting customer.
It is absolute to manufacture a real dimensional accuracy of the machining not exceed the tolerance, according to your' drawing requirements. Yide casting always designs a reasonable machining and processing steps to reduce the clamping step, so that Yide can ensure processing accuracy and maximize the production of casting products.
Electrophoresis Treatment of Iron Casting Parts
Yide iron casting always does electrophoresis treatments on the surface of the iron casting product, so that coated a protective film on the cast gray iron parts surface.
The electrophoresis treatments of casting items not only can prevent corrosion and rust during the use of the product effectively, but also decorate the iron cast items surface more beautiful and smooth.
| | |
| --- | --- |
| Product Name | Cast Copper Worn Gear |
| Casting Type | H59 |
| Casting Module | Sand Casting / Clay Sand Casting / Green Sand Casting |
| Casting Manfacturer | YiDe Iron Casting |
| Quality Control | Spectrum Analyzer, Three-Coordinate Detector, Metallographic Analyzer, Tensile Testing Machine Imported From Germany. |
| Standards | ASTM A48, ISO 185, DIN 1691, EN 1561, JIS G5501, UNI 5007, NF A32-101, BS 1452, IS 210, UNF, NBN 830-01, AS 1830, SS14 01, NS11 100 |
| Material Grade | Gray Cast Iron ASTM A48 NO.30 |
| Application | Construction Machinery |
| Machining Requirements | grinding to mirror for top and bottom side |
| Defects Requirements | Zero defects for both top and bottom side, and inside |
| Inspection Method | visual, dimensional, X-ray inspection |
| Exported to | USA |
Copper Joint Connector Part
Machine Molding

Yide iron casting factory comes from China, is a professional iron casting, steel casting and brass casting manufacturer, provides OEM service for our automatic trailer accessories casting customers.

The first step of an order beginning is to make a module according to your requirement. Yide has a high advance molding equipment to make automatic parts molding, can make a high hard sand molding according to the module design.

YiDe iron casting manufacturer has two types of sand to make casting module – reusable sand and disposable sand. Thus you can choose suitable sand according to your needs. Of course, the reusable sand module needs more cost than the disposable sand module.

Melting and Pouring

As you think, the raw material of iron casting is pig iron, Yide Stainless Casting needs to melt these pig iron, and pouring these liquid pig iron into the sand module so that we can get an original roughcasting part.

Inspection Before Producing

When the Yide iron casting factory gets an iron casting order, there will be some requirements of chemical composition, such as carbon.
So Yide stainless casting must have strict inspection before big production.

Machining

After melting & pouring, passing the inspection, Yide will arrange the production of truck iron cast parts. Then do machining for these rough gray casting parts, make them look more beautiful, and have good dimensional accuracy according to the requirements.
Various CNC equipment and Machining Center can meet customers' requirements for product processing technology and dimensional accuracy. The current accuracy of iron casting parts can reach 2U.
Final Quality Control of Copper Joint Connector Part
JM iron casting manufacturer always has relative lodge cast iron types of equipment for quality inspection of JM raw iron material test and final casting parts.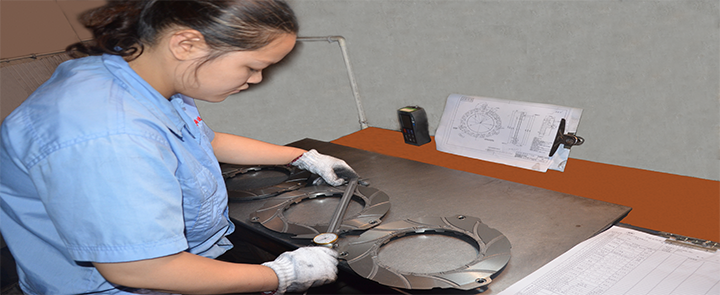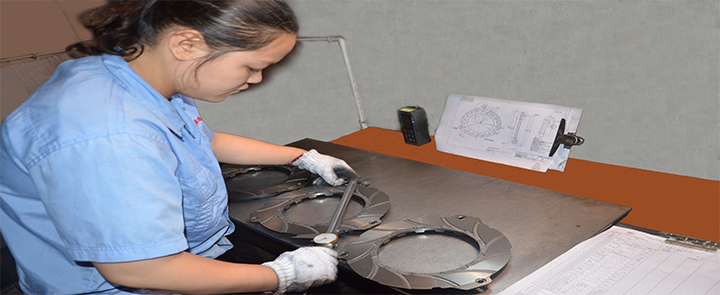 Package of Copper Joint Connector Part
Yide casting package our casting H59 products, ductile iron casting products or bronze/brass casting parts with fumigation-free wooden box, and the inside of the box is also separated by carton and partition board.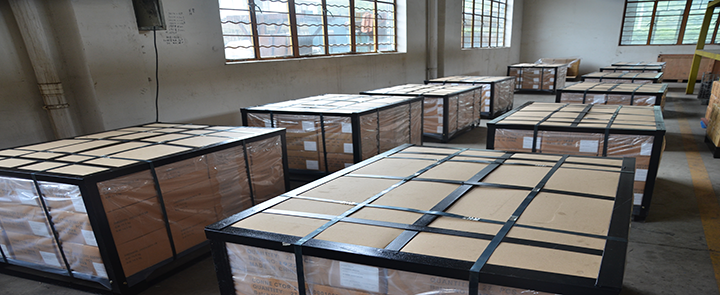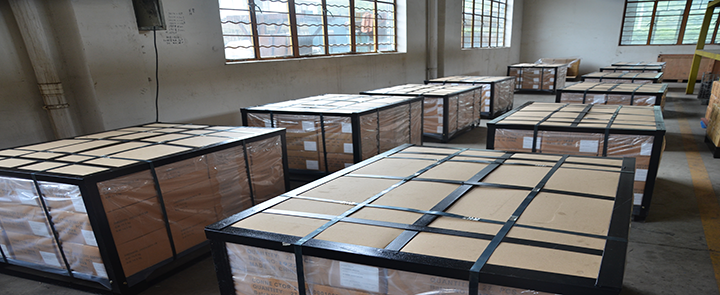 A customized package is available too.
The final packaging of Yide iron casting can be customized according to customer requirements to meet the different needs of different customers, such as wood carton for cast iron bathtub or cast iron radiators, hard carton for ductile cast iron pipe or some small truck parts.
Yide provides one-stop service for our casting iron customers.
Whatever from casting, processing, surface treatment, inspection or packaging, Yide casting strives to deliver the best shell casting & green sand casting products to our clients.
Quality and punctual delivery are the factory's cooperation guidelines!
If you are interested in our customized iron casting products, and looking for OEM, ODM casting service, please feel free to contact us for more details and get a quick quote.