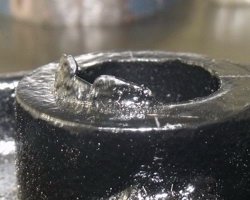 Casting Defects – Sand Mold, Metal Casting
Today, I will introduce you to various metal casting defects and pictures found in the manufacturing process of yide casting. These are common sand casting defects on the surface and inside of cast iron and cast steel parts.
1. Blowhole and Pinhole
This is a void defect, which is also divided into pinholes and underground pores. Pinholes are very small holes, some can be seen on the surface. Underground air holes can only be seen after machining or grinding.
After machining or grinding, most underground pores can be found. If the surface is flat, our yide casting can inspect them by ultrasonic flaw detector.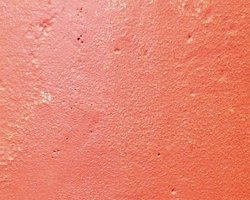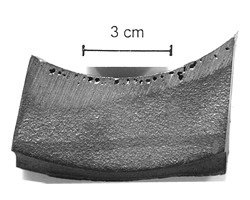 Pinhole defect
2. Sand Burning Defect
This defect includes chemical burns and metal penetration. Usually, you will see excess metal material around the corner. This is because of poor sand. The metal has penetrated into the sand mold.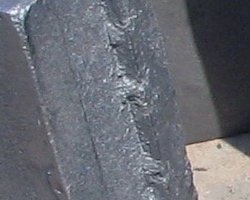 Sand burning defect
3. Sand Inclusion and Slag Inclusion
These defects are also called scab or black scab. They are inclusion defects. It looks like there is slag inside the metal casting.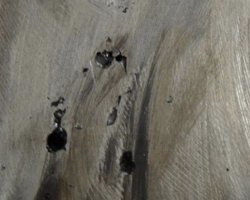 Sand inclusion defects
4. Sand Hole Defects
Sand hole is a typical shrinkage defect. After sandblasting or machining, you will see voids. The sand falls from the sand mold, rolls into the liquid metal, and creates blisters.
This is a problem of the sand mold, or the flow rate of the metal is too high. This decfect can be solved by the foundry.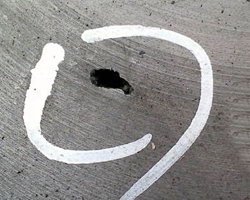 Sand hole defect
5. Cold lap Defect
Also called cold shutdown. This is a crack with rounded edges. The cold lap is due to a lower melting temperature or a poor gate system. This is not just a surface defect. Generally, this location may cause air leakage, and in addition, the material at this location will be of poor quality and therefore may be fragile.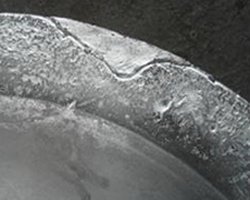 Cold lap defect
6. Flash, Fin and Burrs
The joint flash is also called a casting fin, which is a thin protrusion on the surface of a metal casting. During the cleaning and sanding process, the joint burrs should be removed.
Sharp fins and burrs are similar problems with burrs. In fact, the large flash is a casting problem, the foundry should improve it by modifying the pattern. However, the small fins and burrs are not casting defects, the foundry only needs to grind and remove them.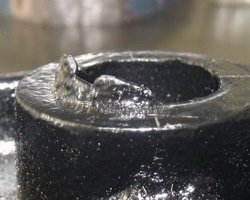 Flash, Fin and Burrs
7. Mistrun defect
This is an incomplete casting defect, resulting in unfinished casting. The edges of the defect are rounded and smooth.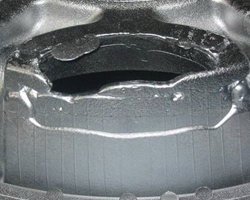 Mistrun defect
8. Porosity Shrinkage Defect
Shrinkage defects include scattered shrinkage, micro-shrinkage and porosity. For the large porosity on the surface, you can easily see them. However, for the smaller dispersion shrinkage, you can see them after processing. The figure below shows the shrinkage of porosity. The density of the metal is very poor, and many small holes can be seen after processing.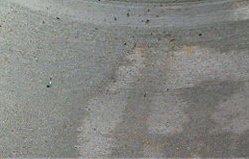 Porosity shrinkage defect
9. Shrinkage Cavities Defect
These are also called shrinkage cavities, which are a serious type of shrinkage defect, and you can easily see these holes on the rough surface of the metal casting. Foundries can improve their gates and ventilation systems, and then can solve these shrinkage problems.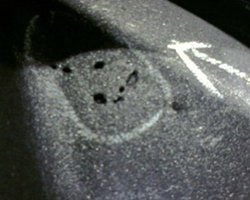 Shrinkage defect
10. Shrinkage Depression
This defect is also a type of shrinkage defect, which looks like a recessed area on the surface of a metal casting. Although this defect is not as serious as shrinkage, it still leads to poor surface quality, and there may be some internal defects, so the foundry should try to solve or improve it.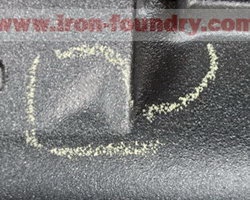 Shrinkage Depression
11. Elephant skin defects
This is a surface defect that can cause irregularities or wrinkles on the surface. This defect is caused by the temperature difference of the molten metal or poor sand mold.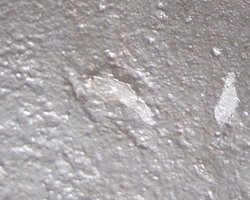 Elephant skin defects
12.Veins Defect
It is also called rat tail and looks like many small water traces on the surface of a metal casting. Sometimes this is caused by the low temperature of the molten metal or the improper gate control and exhaust system.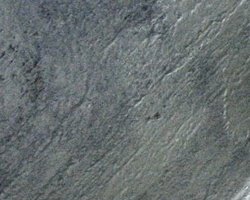 Veins Defect
13.Rough surface
A rough surface is also a surface defect. A normal rough surface cannot be considered a defect, but a surface that is too rough and uneven will be a defect.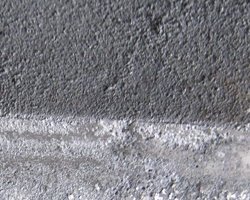 Rough surface defects
14. Mismatch and displacement defects
This kind of mold defect is caused by the displacement of mold burrs. It will cause the parting line to be misplaced. Near the parting line, the left side may be a few millimeters lower or higher than the other side. The parting line is not a defect, but if the height on the left is different from the height on the right, it will be a casting defect. If there is no special requirement, a mismatch of less than 1mm is allowed. For the sand casting process, no mismatch is impossible.
However, if the mismatch affects the function of the casting, the foundry must control it, grind or machine it to meet the requirements.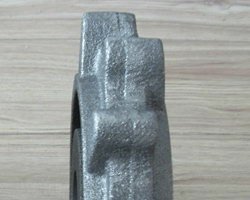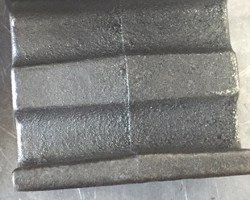 Mismatch mold defects
15. Mechanical damage
This is not a casting defect, but a real casting quality problem you may encounter. This is damage during machining or delivery. Workers should pay more attention to this problem.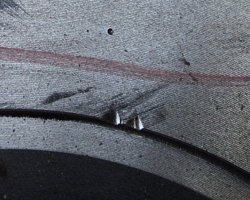 Mechanical damage defect
16.  Slag Inclusions Defects
This kind of defect is also called foreign inclusions, slag inclusions. Generally, slag is made of molten metal. During the metal melting process, the foundry should thoroughly remove dirt and inclusions, otherwise, these inclusions will be poured into the casting.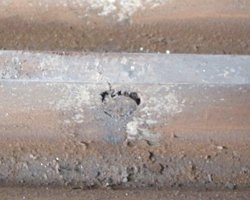 Slag inclusion defects
17. Raised Mold Defect
Due to the scattering of the liquid metal, the mold bottle is raised, causing the top of the casting to become higher or thicker than the lower part.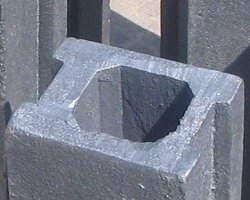 Raised Mold Defect
18. Crack defect
Crack defects usually occur inside metal castings. This defect will reduce the physical properties of the metal casting. There are also cracks on the surface.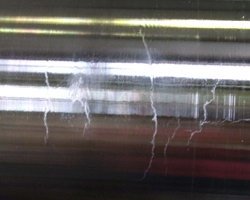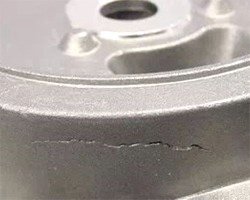 Crack defect
19. Abnormal Nodulizing Defect
For many reasons, the spheroidization rate of graphite of ductile cast iron will be affected, resulting in poor spheroidization rate. Through the metallographic microscope, you can hardly see the graphite balls, but you can see many worm-like graphites.
This is a substantive issue. If so, its mechanical properties will not meet the standard requirements, which may cause damage to the cast product during use.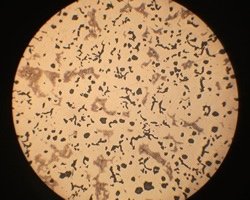 Abnormal Nodulizing Defect
20. Uneven hardness defects
This means that the hardness on the same surface is not uniform. The hardness is not uniform, and some parts may have extremely high hardness. When processing to a harder position, processing will become more difficult. The drill bit may be damaged.
This is a substantive issue. Locations with higher hardness may cool down faster than localized areas.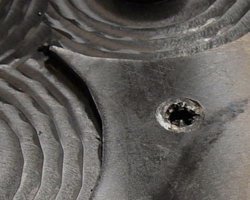 Uneven hardness
21. Sand Drop Defect
It is also called crushed sand. Some lumps of sand fall from the sand mold, which will result in similarly shaped sand holes or incompleteness. This is a problem of sand molds. The sand mold may not be tight enough.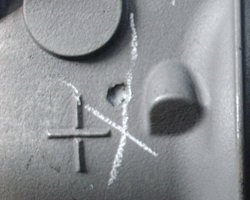 Sand Drop Defect
22. Deformation problem
This problem will result in excessive flatness and straightness tolerances. For long castings and flat castings with thin walls, this is a very common defect. The reason is the natural deformation of the sand mold or the air during the cooling process. Sometimes, excessive sandblasting may also cause this problem.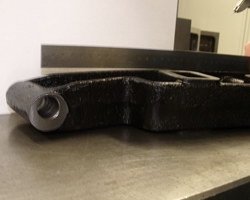 Deformation problem
23. Welding Repair Problem
After welding repair, even after mechanical processing or polishing, welding traces are still visible. For unimportant casting surfaces, these marks should be acceptable if the customer allows welding repairs. However, for locations subject to high pressure, or the customer expressly prohibits any welding repairs, these marks will be considered defects.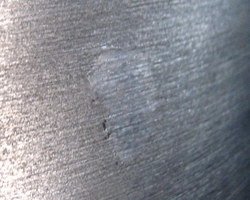 Welding repair mark
24. Cold Iron Mark
Cast iron can effectively reduce the shrinkage of key parts, so it is very common to use cast iron in cast iron plants. However, the edges of the cold iron can be clearly found by visual inspection. If these marks do not affect the appearance, some customers will not need to grind them. However, customers may require the casting manufacturer to grind them in order to obtain a better surface appearance. Please be clear that these marks should not be considered as casting defects.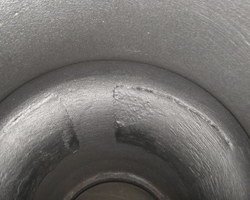 Cold Iron Mark
25. Casting chilling defects
It is also called "white iron". The surface of the casting with this defect will be very white, shiny and smooth. Defective castings are fragile and brittle, so some edges and tips will break during processing. This defect is caused by the low temperature of the sand mold, and it leaves the sand mold prematurely, so the hot iron is quickly cooled. Appropriate annealing heat treatment on them can solve this defect.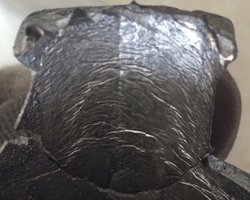 Casting chilling defects
26. Massive Free Carbide
On the metallographic photos, you can see many cemented carbides without fish bones. This is a serious defect of cast iron materials and usually occurs in ductile iron. Due to reverse cooling defects and poor inoculation, there will be qualityless carbides, which will lead to brittleness to ductile iron and poor welding performance. High temperature annealing heat treatment can improve its quality.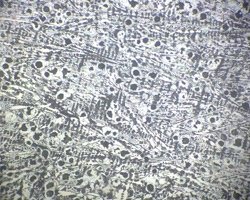 Massive Free Carbide
27. Cold short or short iron
This defect is also called internal sweating. There are iron beans in the casting. This is because of the unreasonable gate control design, causing some molten iron to suddenly become beans, and then these beans are wrapped in other molten iron. These are surface defects, but if they are located in critical locations, they can cause serious slurry problems.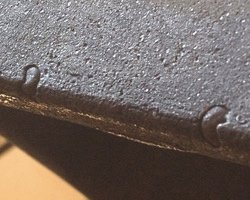 Cold short iron
28. Stripping Defect
The iron sheet on the surface of the casting is very thin. Two floors. This is because the gating system is unreasonable, resulting in a very thin air layer. This defect is a surface defect, so it can usually be ground off. However, if it is not just on the surface, it should be discarded.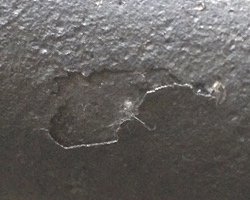 Stripping Defect
29. Cast Iron Graphite Floatation
This defect is a material problem. This is caused by low pouring temperature and high carbon content. This defect is very harmful and can lead to very fragile materials. On the fractured surface, you can see the obvious black surface caused by the defect.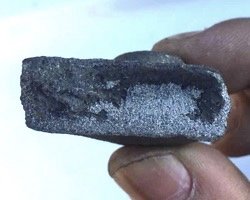 Cast Iron Graphite Floatation
https://www.yidecasting.com/wp-content/uploads/2021/04/joint-flash-defect.jpg
200
250
Yide Casting
http://www.yidecasting.com/wp-content/uploads/2020/05/YiDe-iron-casting-manufacturer-logo-300x137.png
Yide Casting
2021-11-02 04:30:30
2023-06-16 02:49:20
Casting Defects – Sand Mold, Metal Casting