AISI 1075 Carbon Steel
Today, we will introduce the chemical composition, physical and mechanical properties and equivalent material grades of tAISI 1075 Carbon Steel
Chemical Composition
| | |
| --- | --- |
| Element | Content (%) |
| Iron, Fe | 98 |
| Carbon, C | 0.70-0.80 |
| Manganese, Mn | 0.40-0.70 |
| Sulfur, S | 0.05 (max) |
| Phosphorous, P | 0.04 (max) |
Physical Properties
| | | |
| --- | --- | --- |
| Properties | Metric | Imperial |
| Density | 7.7-8.03 g/cm3 | 0.278- 0.290 lb/in3 |
| Melting point | 1515°C | 2760°F |
Mechanical Properties
| | | |
| --- | --- | --- |
| Properties | Metric | Imperial |
| Elastic modulus | 190-210 GPa | 27557-30458 ksi |
| Poisson's ratio | 0.27-0.30 | 0.27-0.30 |
Other Designations
AISI 1075 carbon steel is equivalent to the designations as:
ASTM A29 (1075), ASTM A510 (1075), ASTM A713 (1075), SAE J403 (1075) and SAE J412 (1075).
Fabrication and Heat Treatment
The machining rate of AISI 1075 carbon steel is 50.
AISI 1075 carbon steel can be formed using conventional techniques.
This grade of material can be welded using all welding methods. Preheat it at 260 to 315°C (500 to 600°F). And then post-heat at 649 to 788°C (1200 to 1450°F) to prevent cracking.
This Alloy can be hardened at a temperature of 899°C (1650°F). It is then quenched in oil and then tempered.
You can forge it at a temperature of 927 to 1204°C (1700 to 2200°F) and then annealed.
In addition, it can be hot processed at a temperature of 94 to 483°C (200 to 900°F).
Moreover, you can carry out the cold working of AISI 1075 carbon steel under annealing conditions using conventional methods. Compared with low carbon steel, it requires more force to perform this process.
Besides, he annealing of AISI 1075 carbon steel can be carried out at 926°C (1700°F) and then slowly cooled in the furnace.
At the same time, after heating and quenching, the AISI 1075 carbon steel is tempered at 371 to 705°C (700 to 1300°F). Usually used under the hardening conditions of Rockwell C 55.
AISI 1075 carbon steel is hardened by cold working, heating and quenching.
Applications
AISI 1075 carbon steel is mainly used in cutting tools, and springs.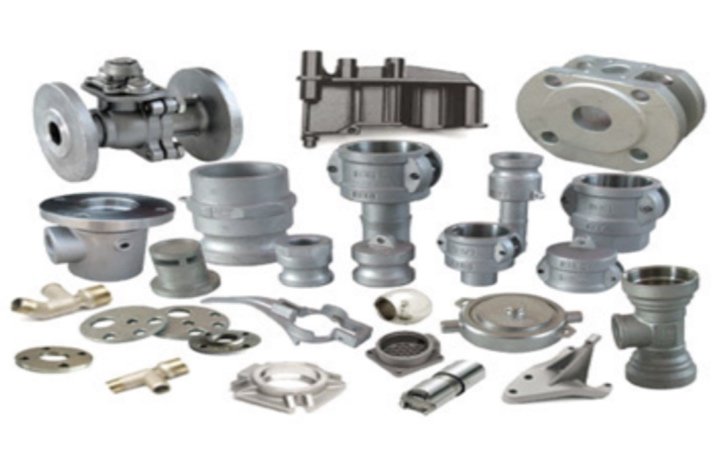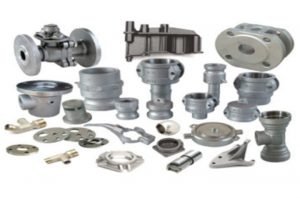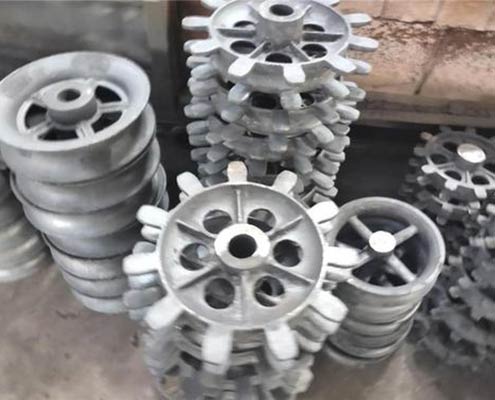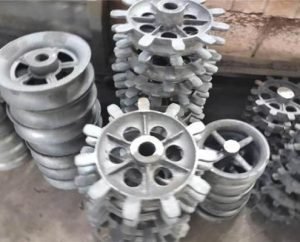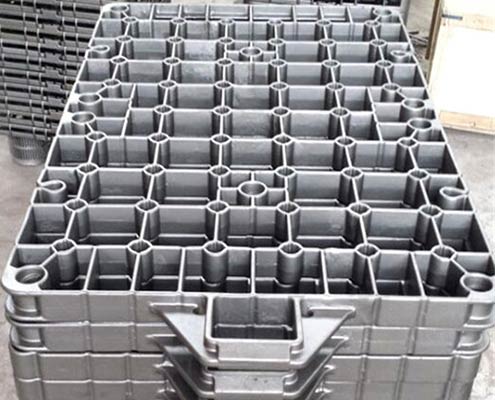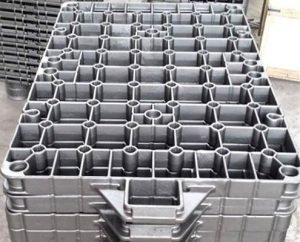 Yide casting work in casting iron manufacturing industry for over 3 decades years, committed to providing quality iron casting parts for automobile suppliers, producing gray iron cast, ductile casting and brass cast products, and we also provide cast iron machining service, we always keep the iron cast sample and file into our file storage, so that we can track the cast part whatever how many years ago, we always believe" quality is the first, business based on sincerity", if you are looking for iron foundry, please feel free to contact us, send us your drawing file, we'd like to serve you, provide you best quality cast iron product at a competitive price.