ASTM A352 for Steel Castings Chemical Composition by Steel Foundry in China
ASTM A352 grades include LCA, LCB, LCC, LC1, LC2, LC3, LC4, LC9, CA6NM. And UNS numbers include J02504, J03003, J02505, J12522, J22500, J42215, J31550, J41500, J31300, J91540.
This standard applies to steel castings of valves, flanges, fittings and other pressure-bearing parts mainly used for low-temperature work.
All steel castings shall meet the specified chemical composition requirements. The tensile test and impact test shall meet the specified requirements.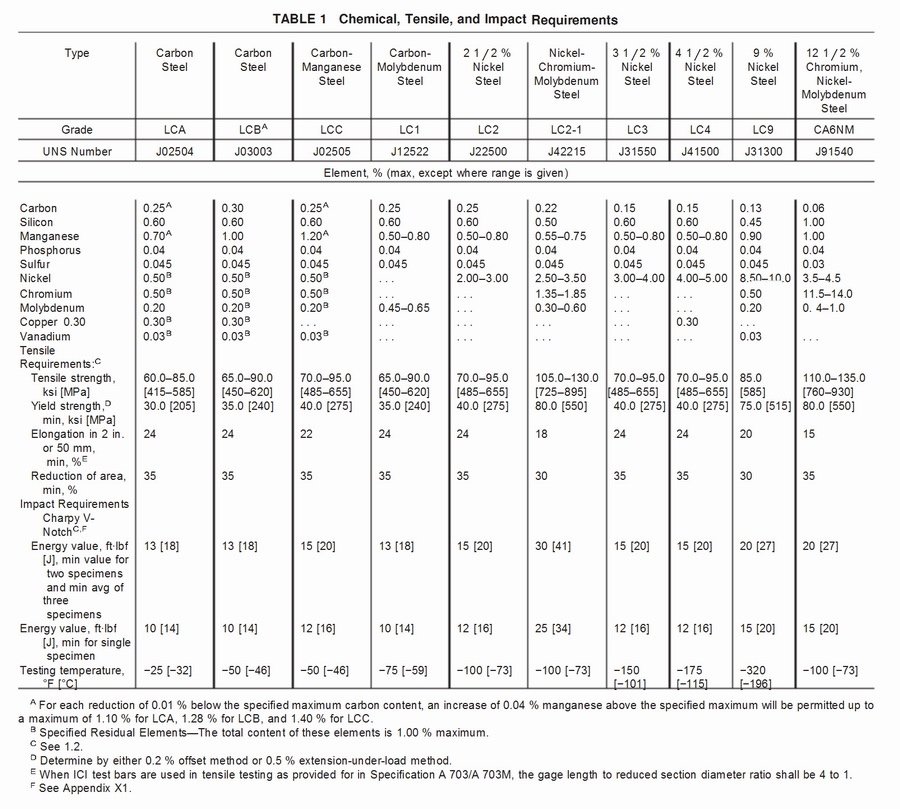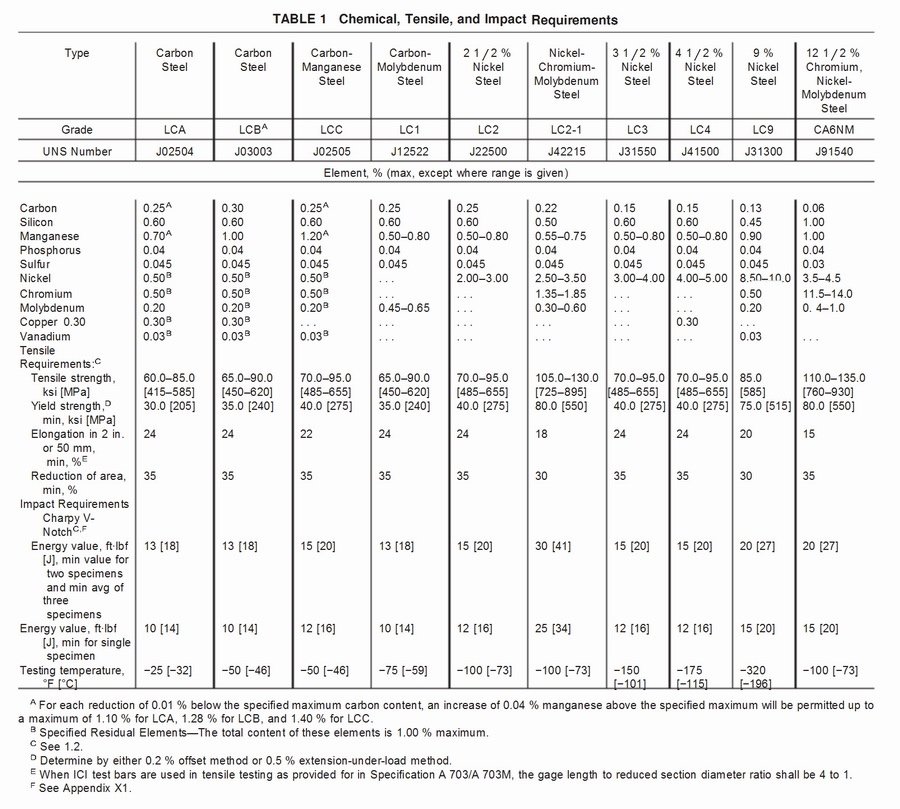 As a leading casting foundry in China, we pursue manufacturing quality durable iron casting and best machining service for our customers, we also have a professional stainless steel casting cooperator to finish the best casting order, and do the best work of casting parts, and finish the casting iron parts or steel casting products in best quality, whether you are looking for stainless steel casting foundry or iron casting foundry or machining casting manufacturer, please feel free to contact us, we'd like to serve you, and provide you best casting service.