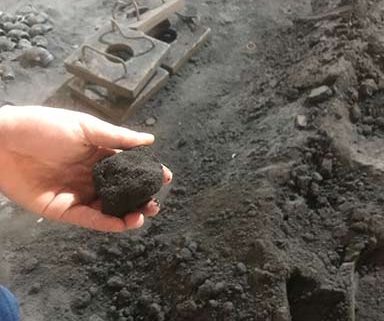 Features and Process Application of Sand Casting
Features and Process Application of Sand Casting
Sand casting uses clay-bonded sand as a modeling material to produce castings. It is a process with a long history and  most widely used.
Sand casting has a long history, dating back thousands of years. In terms of its scope of application, sand casting is everywhere in the world.
It is worth noting that, with the vigorous development of various chemically bonded sands today, green sand is still the most important modeling material. Its wide application range and high consumption are beyond comparison with any other modeling materials. According to reports, more than 80% iron castings in the US use green sand, and more than 73% in Japan.
The extremely strong ability to adapt to modeling conditions is also a major feature of green sand. In 1890, the jolt squeeze moulding machine came out. Green sand, which has been used for manual moulding for a long time, was extremely successful in machine moulding. This furthermore laid the foundation for the mechanization and automation of subsequent moulding operations. The modern high-pressure moulding, jet-pressure moulding, air-punching moulding, static pressure moulding and non-shock vacuum pressure moulding and other new technologies are also based on the use of green sand.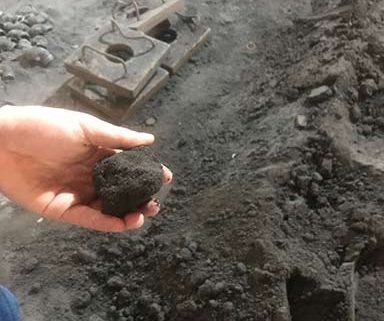 The implementation of various new processes has made green sand more important in casting production. Besides, green sand is also facing many new problems. This urges us to continuously strengthen the research and understanding of the green sand.
Nowadays, with the rapid development of science and technology, the demand for castings in various industrial sectors is increasing. At the same time, the requirements for the quality of castings are getting higher and higher. In modern foundries, the productivity of molding equipment has increased to an unprecedented level. If the performance of the molding sand cannot be fully adapted to the specific production conditions, or the stability and consistency of the molding sand cannot be effectively controlled, it will not take long for the foundry to fail.
With the development of science and technology, foundries that use green sand generally have sand treatment systems suitable for their specific conditions, including old sand treatment, new sand and auxiliary materials, sand mixing, and sand performance monitoring.
There are many constantly changing factors in the green sand system. For example, if one or several key properties cannot be kept within the control range, problems may occur in production. An effective sand processing system should be able to monitor the performance of the sand. At the same time, if there is any problem, the system should be able to correct it in time.
Due to the different arrangements of sand treatment systems and equipment used in various foundries, it is impossible to draw up a set of general control methods. Here, I intend to put forward some control points that have been widely recognized. After carefully understanding these points, each foundry can determine feasible control methods according to its own specific conditions. Moreover, with the advancement of technology and the actual capacity of the factory (including personnel and funds), the control of the molding sand system must be continuously improved.
https://www.yidecasting.com/wp-content/uploads/2020/07/clay-sand-for-sand-castle-cast.jpg
475
384
Yide Casting
http://www.yidecasting.com/wp-content/uploads/2020/05/YiDe-iron-casting-manufacturer-logo-300x137.png
Yide Casting
2020-09-25 05:33:56
2023-06-16 02:58:04
Features and Process Application of Sand Casting